Last Updated on November 11, 2022 by Humera hallari
To reset an Epson L3110 printer using a Version 2 Resetter (Adjustment Program) is easier than a version 1 resetter. The following is a guide on how to reset an Epson L3110 printer using Resetter Version 2.
1. Download Epson L3110 V2 Resetter First (Click Here). But before downloading you are first required to disable all existing computer antivirus, so that the software is not considered false flag as Virus.

2. Then once downloaded you must right click on the resetter file select "Extract All".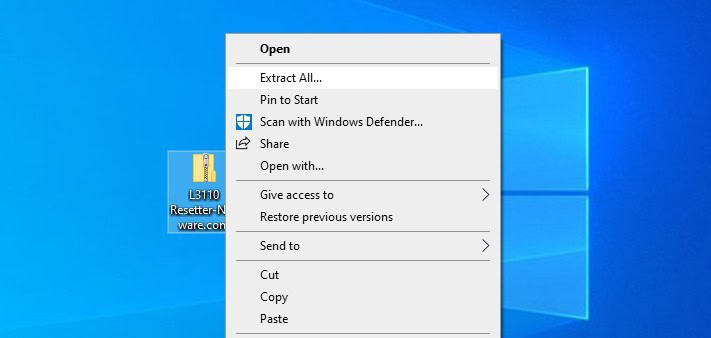 3. Then you must open the Resetter software, Right Click > Open. If you ask for a Key, you can generate for the key on the Keygen file.
4. Once Resetter is open, choose the "Select" button, then on the Model Name select "L3110". In the port section can be selected "Auto Selection".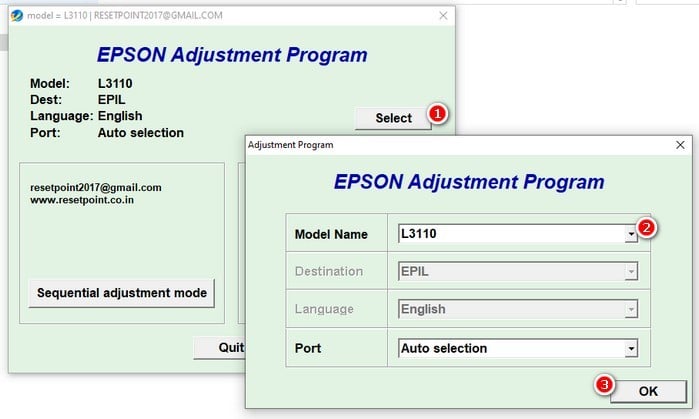 5. After that click "Particular adjustment mode" button, then on the Maintenance tab select "Waste ink pad counter".
6. Then the last step is, check the "Main pad counter" section, then click "Check" button, make sure "Main pad counter" is still checked, continue clicking the "Initialize" button.
Done, your Epson L3110 printer should be reusable. If you're still having trouble, you can check out the video version tutorial below.
Note: Disable temporary your antivirus, when download and using resetter !