The impact of digital technology has been seen in every occupation. Today artists prefer to use modern tools for creating excellent artwork. Digital art is solely computer generated and it is done using graphic software. There is a wide range of graphic software available online. One such powerful design software is Procreate. In this article, I will share the procreate tutorial and free procreate brushes; Procreate fonts you can download.
Procreate meaning or what is Procreate?
There is a variety of design tools and versatile digital art software available today. But procreate has made a huge impact and it is known as the overall best-selling iPad App in 2018. It is one of the best digital art software for both beginners and advanced artists. Procreate is the popular graphic design software used by industry leaders for creating digital artwork. Procreate not only has pro features for creating flawless art pieces but it is pocket friendly too.
Name – Procreate
Size – 598.4 MB
Rating – 4.5 out of 5
Seller – Savage Interactive Pty Ltd
Category – Graphics and design
Compatibility – iPad requires iPad OS 14.4 or later
Languages – English, Arabic, French, German, Hindi, Italian, Japanese, Korean, Polish, Portuguese, Russian, Simplified Chinese, Spanish, Thai, Traditional Chinese, Turkish
Price – $9.99 one-time investment
Things to draw on Procreate
Procreate is a leading graphics and design software only for iPad. It is all the tools you need to create sketches, paintings, and animations. The best thing about procreate is you can work in your comfort without standing for hours to create rich and beautiful paintings. It has countless features like innovative artistic tools, an advanced layer system, lightning a fast Valkyrie graphics engine.
Features of Procreate
High Definition canvases – up to 16k by 8k on compatible iPad Pros
QuickShape feature for perfect shapes
Smooth and responsive smudge sampling
3D Painting with Lighting Studio and Animated Export
Connect a keyboard to use shortcuts
Packed with hundreds of beautifully crafted brushes
100+ customizable settings for every brush
Add Metallic and Roughness for painting in 3D
Users can also import Adobe® Photoshop® brushes, and run them faster than Photoshop®
Full-featured layering system for precise control over details and composition
Select multiple layers to move or Transform objects simultaneously
Get access to over 25 layer blend modes for industry-grade compositing
Users can import color profiles for color matching and also Assign Color Dynamics to any brush
Easily share your creations as layered native .procreate file, PSD, TIFF, transparent PNG, multi-page PDF, web-ready JPEG, OBJ, USDZ, and animated GIFs, PNGs, and MP4s
You can import Import images files such as JPG, PNG, and TIFF
Continues Autosave
Free Procreate Brushes
Stocking Stuffers – Free Background & Texture Brushes
It has an excellent collection of brushes that can help you create textures for making indoor scenes. You can also use it for adding depth to rocks, buildings, etc. in some outdoor scenes and to add textures to garments and book covers, etc. It has around 20 texture brushes to use.
Paperlike Dynamic Environment Brush Set
Paperlike Dynamic Environment Brush Set by Filip Zywica has 34 unique brushes for creating Exceptionally amazing realistic backgrounds for your characters. It also has brushes to create Moving elements in the background.
Marc Brunet's Free Starter Brushes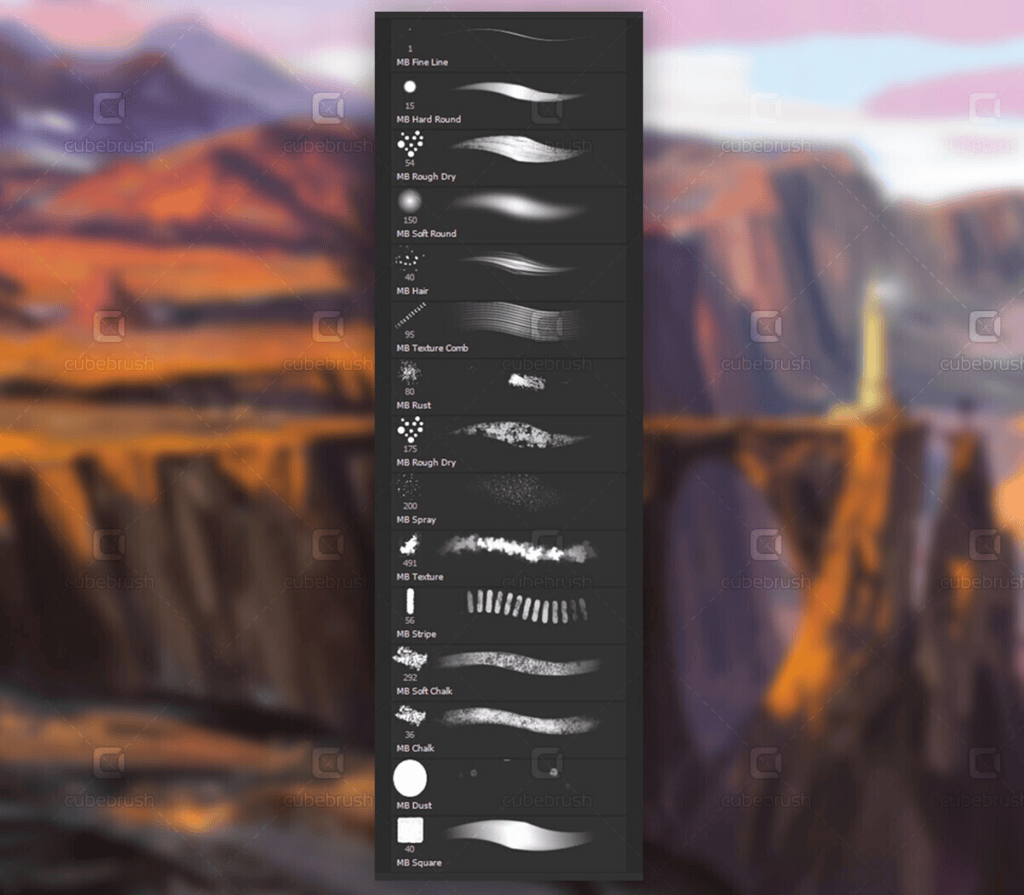 Marc Brunets' collection of 17 brushes is the best for beginners. if you have just started using procreate then you need a bit of professional training to learn how to use the brushes in procreate. But marc Brunet's collection of free procreate brushes for outlining, and painting are just phenomenal. in addition it also has brushes to add textures or background patterns in your pattern with the highest accuracy and minimal effort.
Free Premium Brushes with Jingsketch Basic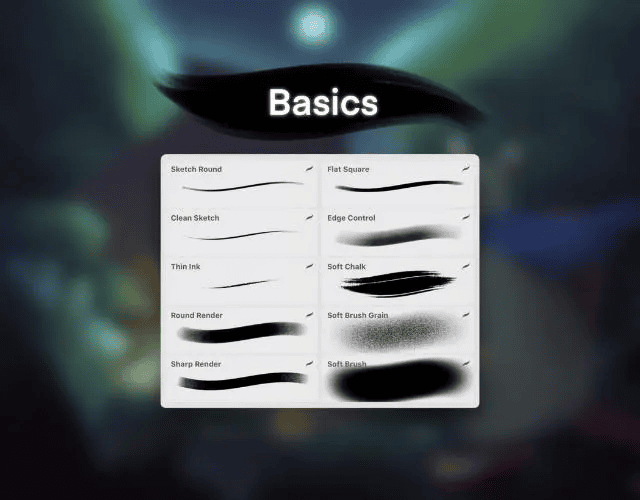 wanna use Jingsketch premium brushes set for free then your are at right place. this collection of 10 brushes is free to use. it includes general-purpose brushes, a recreation of real brushes, painting brushes, smudging, and sketching brushes.
Abbie's watercolor brushes
Recreation of watercolor seems to be impossible if you opt for digital painting but not anymore, use Abbie's collection of watercolor brushes to digitally combine two different colors and create each stoke with a reducing color trial.
Anime brushes set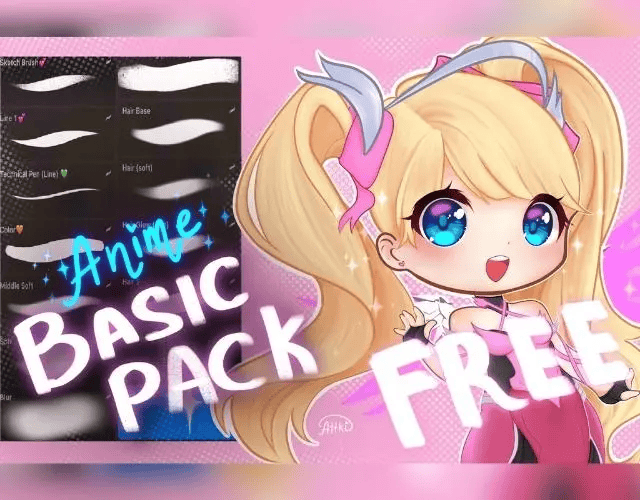 With these 8 brushes set you can make those beautiful anime characters and backgrounds with ease. It also has brushes to draw hairs and some general-purpose brushes can be used to make skin, costumes, and other components of an anime character
FAQs
How to use procreate?
Download the Procreate app > open the app > Create a custom canvas by setting the size > Explore the brush library. you can also download and install and add new brushes.
How to blend on procreate?
There is no specific blend button on Procreate, user can use the selection tool to select the area they want to blend or use the alpha lock to confine blending to a certain shape.
How to animate on procreating?
Open the settings menu by clicking on the right-hand side of your Animation Assist toolbar. The menu controls settings for the overall animation.
How to copy and paste on Procreate?
To copy and paste a specific layer in Procreate, swipe left and click on the "duplicate" button on the layer panel. You can also copy and paste a layer by clicking the copy button within the layer's settings and then selecting paste under the wrench tool menu.
How much does procreate cost?
Procreate is very cheap it can be purchased through the app store for a $9.99 one-time fee.
w to change opacity in procreate
At the top of the screen blue bar named as labeled Slide to adjust is for adjusting the opacity of the layer. Slide left to make your layer more transparent, and slide it right to make the layer more solid.