Sana Modi is a technology expert and content writer at nosware. She has a tremendous knowledge of the latest social sites apart from social media, she also examined the latest games and laptops and has personally reviewed the products. She loves to explore all the social media sites and research them.
Last Updated on August 12, 2023 by Humera hallari
In today's article, we are sharing how to enable Snapchat Dark Mode on your IOS and Android. Snapchat is a very popular application with younger generations? Now you can make your public profile on Snapchat and now Snapchat introduce its new feature which is Snapchat Plus.
Snapchat becoming popular for its features. Snapchat offers many features to its users you can chat with your friends, users can upload stories, can create Polls for fun, Maintain Snapstreaks with your friends, and Snapchat has so many Emojis like the Fire Emoji🔥, Smile Emoji, Yellow Heart 💛, Red Heart ❤️, Hourglass Emoji⌛️, every emoji has some meaning on Snapchat.
Many Applications, Websites, & devices introduce a dark mode feature. The dark mode feature for apps was at its peak in 2019. Almost every other app marker was rolling to the dark mode feature to introduce in their software. Snapchat dark mode was released in October 2019.
What Is Dark Mode?
The dark mode is also called night mode, dark theme, and black mode. The dark mode is a colored theme that uses light color text, icons, or graphics. it is a display setting in smartphones or laptops. It means the default text or icons show in a light color. Almost every application offers a dark mode or dark theme. You can turn on the setting to dark mode in many applications like Facebook, Instagram, & WhatsApp. Today, we will learn how to enable Snapchat dark mode on Android and IOS.
How To Make Snapchat Dark Mode on iOS
Snapchat dark mode option was released for iPhone in October 2019 after Apple launch a dark mode setting for IOS. iPhones have an in-built setting option to switch their phones from light mode to dark mode. Let's look at how to enable dark mode in Snapchat on ios.
1. Open Snapchat and click on your profile avatar Bitmoji.
2. Click on the setting in the top right corner.
3. Scroll down to My account > App Appearance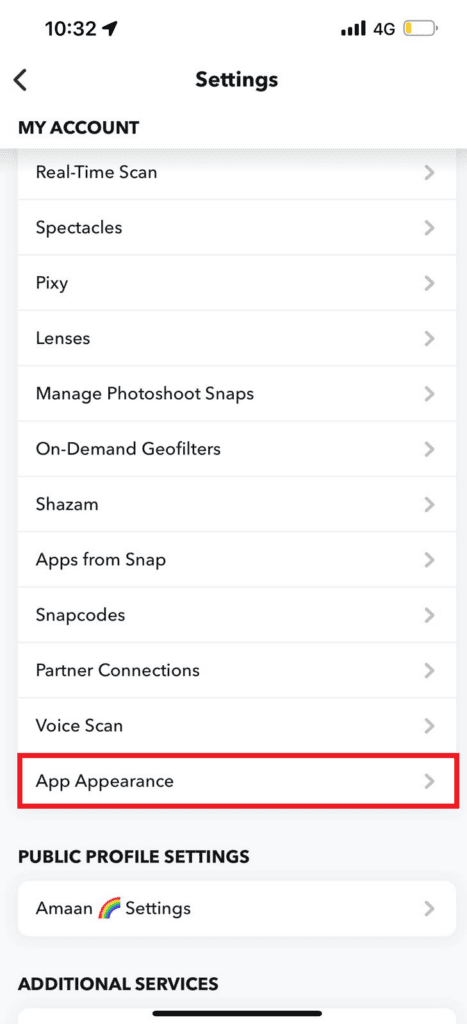 4. Choose Always Dark.
How to Make Snapchat Dark Mode on Android
Unfortunately, Snapchat doesn't have an official Snapchat dark mode setting on Android. It's been three years since Drak Mode was released on IOS/iPhone.
Note: Dark Mode is currently only available for IOS/iPhone.
The dark mode feature is only available in Beta Version based on their location. Snapchat may not have an official dark mode feature for Android but you can try alternative options with the help of developer mode and settings, android users can enable dark mode on their phones. Here are the steps you can follow to enable dark mode on Snapchat.
Step 1: Go to settings or swipe down on your screen and click on the setting icon in the top right corner.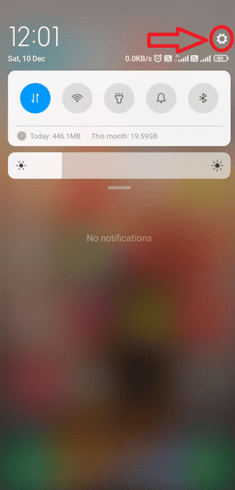 Step 2: Scroll down and click on the Display.
Step 3: Click on the Dark mode on some phones it's called Dark Theme.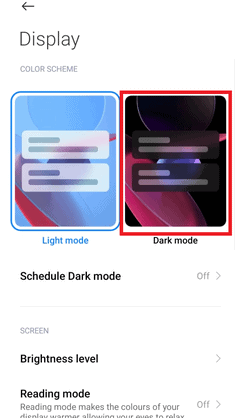 Step 4: Go to More Dark Mode options.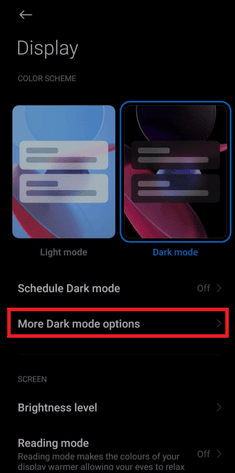 Step 5: You will see a list of apps. Select the apps you want in Dark Mode.
You can experiment to turn on dark mode on Snapchat. For OnePlus phones, they have an option for Dark Mode for third-party apps (Beta) version and you will see a list of apps you have on your phones. If this doesn't work for your Android device or you have some other Android phone you can go to the "Developer Options" in settings. This might help you to enable dark mode on Snapchat
Note: For Android version 10 and newer versions this forcing dark mode doesn't appear in settings. Anyway, Here are some steps to try if its works for you.
Step 1: Go to settings and click on system.
Step 2: Click on the advance option and select Developer Options.
Step 3: Scroll down and click on the Override force dark mode and turn on this option.
And there are a few applications on the google play store for Android that are useful. you can go to the Play Store and find apps. Or you can ask the Snapchat developers for dark mode on Android. Go to Snapchat and click on Bitmoji, then go to settings and click on "I Have a Suggestion" to raise a ticket and submit your ticket with your request.
FAQ's
Why Don't I Have Snapchat Dark Mode On IOS?
IOS/iPhone users, make sure to update the latest version of Snapchat to have a dark mode on Snapchat.
Why is Dark Mode Not Working On Snapchat After Using Forced Dark Mode?
You can use forced dark mode via the developer's option on your phone's settings. But Developer options no longer work for Snapchat's new versions. You will need an older version of Snapchat to use a forced dark mode.
Why do Android Users Don't Have Snapchat Dark Mode?
Snapchat has not launched any official Snapchat Dark Mode feature for Android users. It is possible to have a dark mode on Android officially. Android users can request dark mode by submitting feedback to the developers.
Does Snapchat Plus + Have Dark Mode For Android?
Snapchat Plus is a subscription-based feature, it brings lots of exciting new features for users. Unfortunately, Snapchat Plus doesn't offer Dark Mode for Android.